This "Thanks for making me Bloom" Mason Jar Vase Teacher Gift is a super inexpensive teacher appreciation idea. With just a couple of items that can be found at the Dollar Store, you can make a personal gift to give this school year.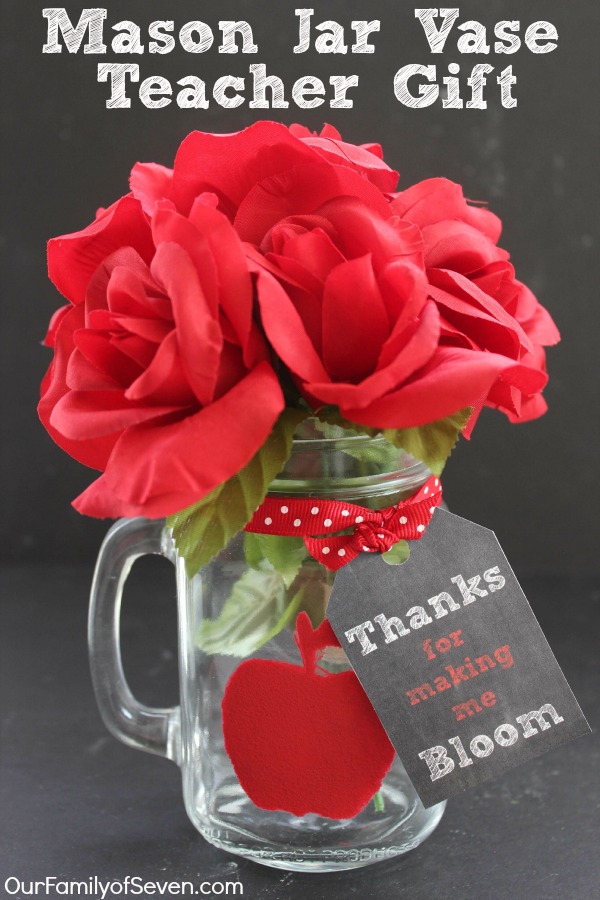 Mason Jar Vase Teacher Gift
With the end of the school year approaching fast, I am scrambling to craft some teacher gifts that will not break the bank. We made our simple Teacher Appreciation Berry Basket Gift that I shared with you. But I was needing a few other gifts. It always seems as though there is always another teacher, aid, or bus driver that we need to give something special.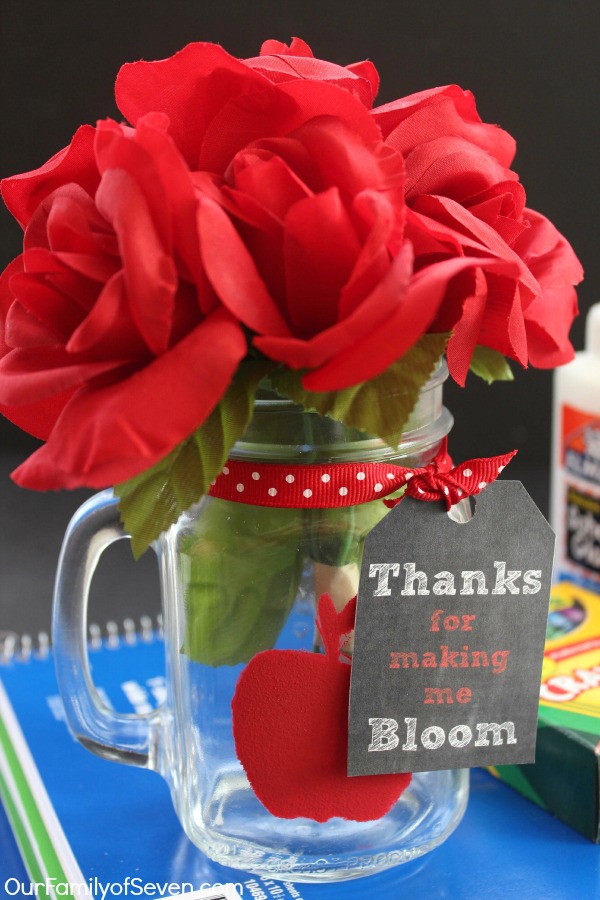 This DIY Mason Jar Vase Gift was one of my favorite ideas. Its perfect because we added a personal touch with the addition of the apple stencil and also the Bloom Gift Tag. We purchased the mason jar mug, the roses, and paint at the Dollar Store. So all we had to spend was $3. I had the ribbon and some paint brushes on hand.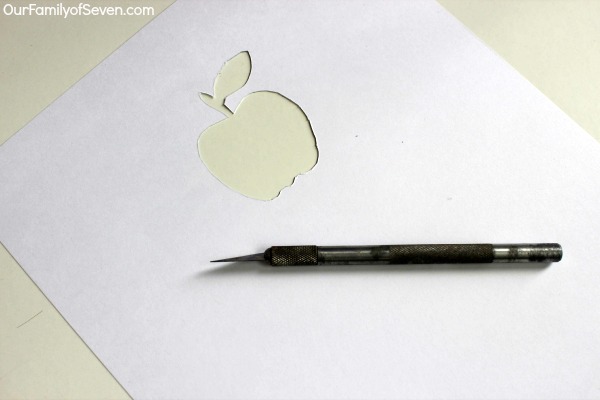 If you are needing a super inexpensive gift with a personal touch, this gift idea is great.  It will take you just a few minutes time and will not cost a small fortune. I have included the apple stencil and also the Printable Tag we created here.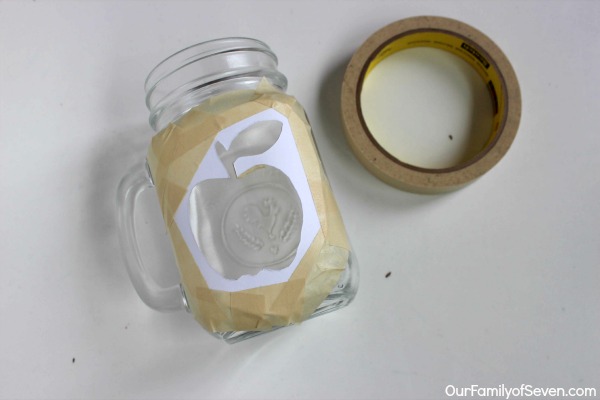 This teacher appreciation gift could even be created by your kiddos. Just tape up the stencil and let them paint. My kiddos always like to be included. We decide this gift was going to be for Damien's teacher. I let him do the painting and I added in the flowers and tied on the tag.
Supplies Needed:
Mason Jar or recycled jar from home
Flowers
Acrylic Paint
Paint Brush
Ribbon
Apple stencil and "Thanks for Making Me Bloom" Tag found here
Directions:
Print stencil and cut out shape
Print Label and cut out
Tape stencil to jar
Paint and allow to dry
Add flowers
Add ribbon and tag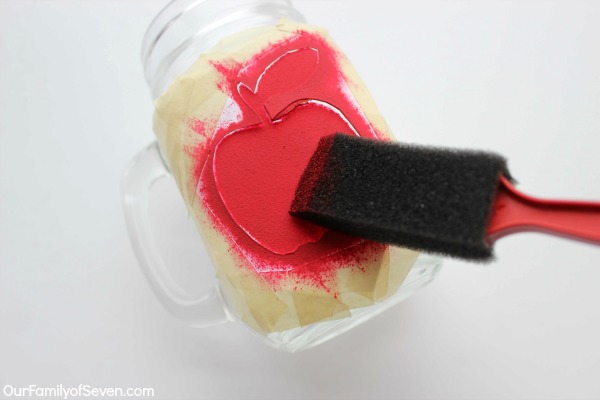 The end of the school year is always perfect for showing appreciation to the teachers. Thankfully we have decided on mostly homemade gifts this year to keep the cost down.
Do your kiddos normally gift teacher gifts during teacher appreciation week or at the end of the school year?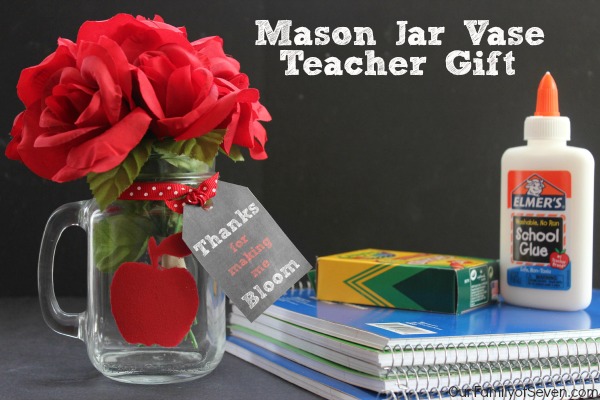 Looking for other Teacher Appreciation Gift Ideas? If so be sure to see some other ideas I have shared…