Grilled Jalapeno Poppers are a classic appetizer made with a creamy & cheesy filling. These are great for BBQs, parties, and game nights!
Stuffed peppers are a great side or snack for any get-together: a bit of spice paired perfectly with that creamy cheese filling. These Grilled Jalapeno Poppers are a must-make for any BBQ, movie night, or game day- great with a side of ranch dressing!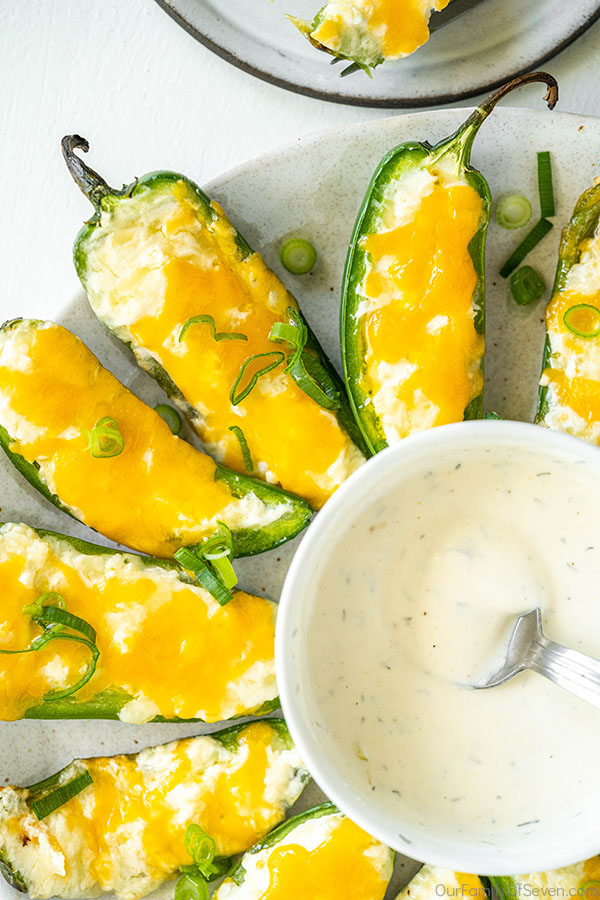 Grilled Jalapeno Poppers
With the summer months coming up, I'm certain many of us are eager to get the grills warming back up. I, personally, can't wait to get back to cooking up some good food and enjoying it out back by our pool! Hot dogs and burgers are the classic fares when it comes to grilled food, but you can make all sorts of good appetizers as well. Recently, we tried these Grilled Jalapeno Poppers and loved them!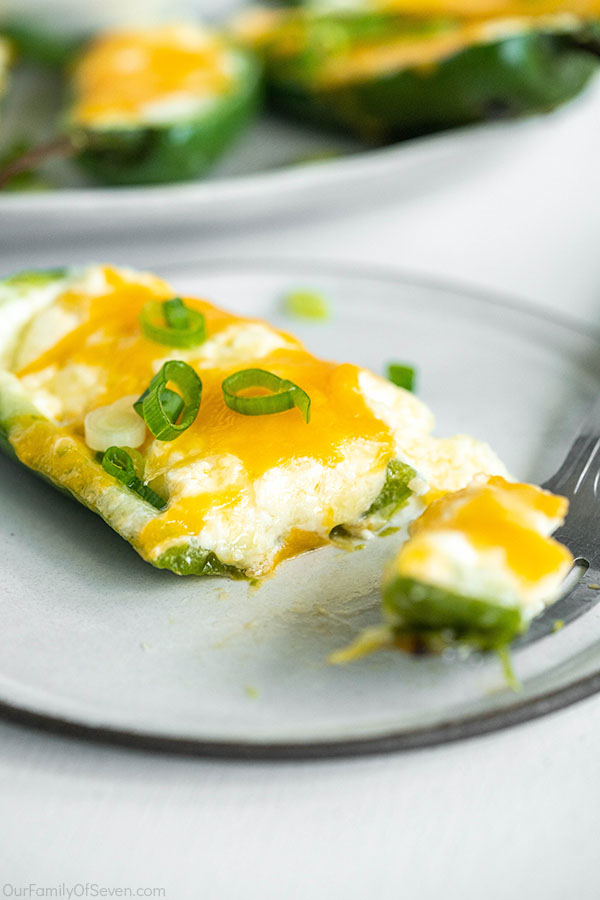 Usually, you'd make Baked Jalapeno Poppers, but I figured they should work out just fine on the grill. Instead of a panko coating, a light char would provide a perfect crunch. The crunch isn't the most important part- it's that combo of spice from the pepper and the creaminess and cheesiness of the filling. Does this recipe deliver on that front? You better believe it!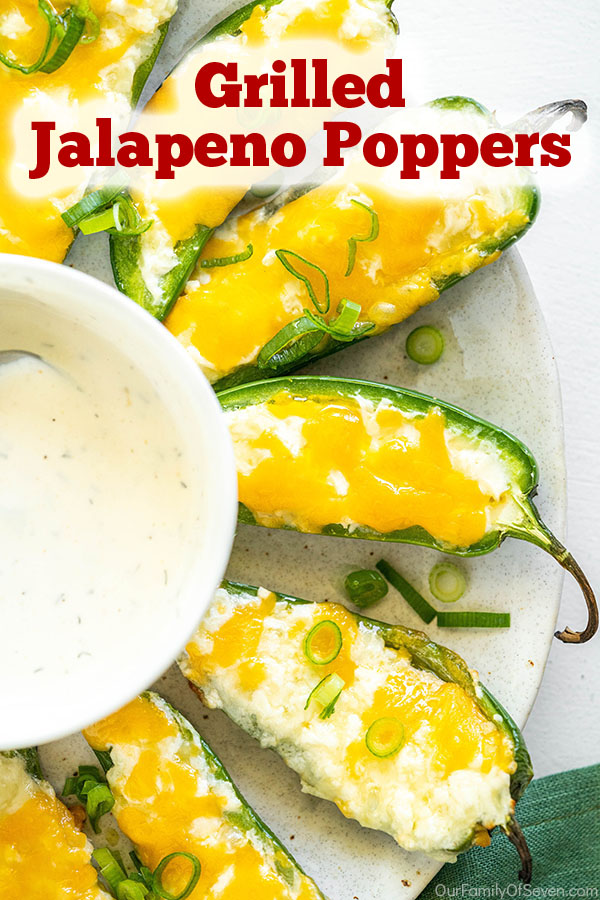 We kept our filling simple, using some white cheddar and some garlic and onion powders. I imagine, however, you could use any number of cheeses instead. Maybe use a pepper jack or a Monterrey jack next time for a bit of extra spice or zest? You might even use a different pepper next time if jalapenos are a bit too spicy for you.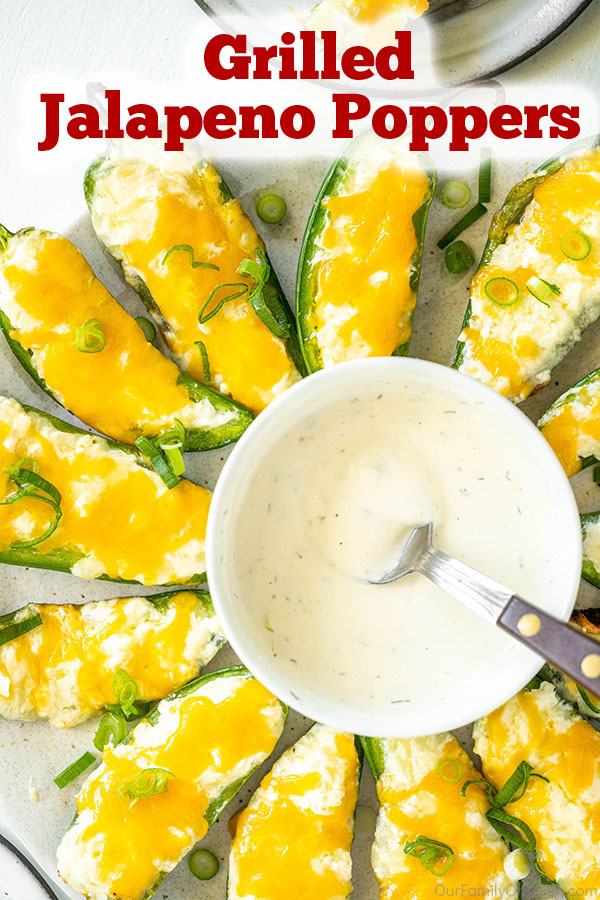 Of course, how you serve them is important too! For an easy pairing, serve these poppers up with a simple ranch dip. If you want to get creative, I hear plenty of folks love these spicy bites paired up with a sweeter dipping sauce!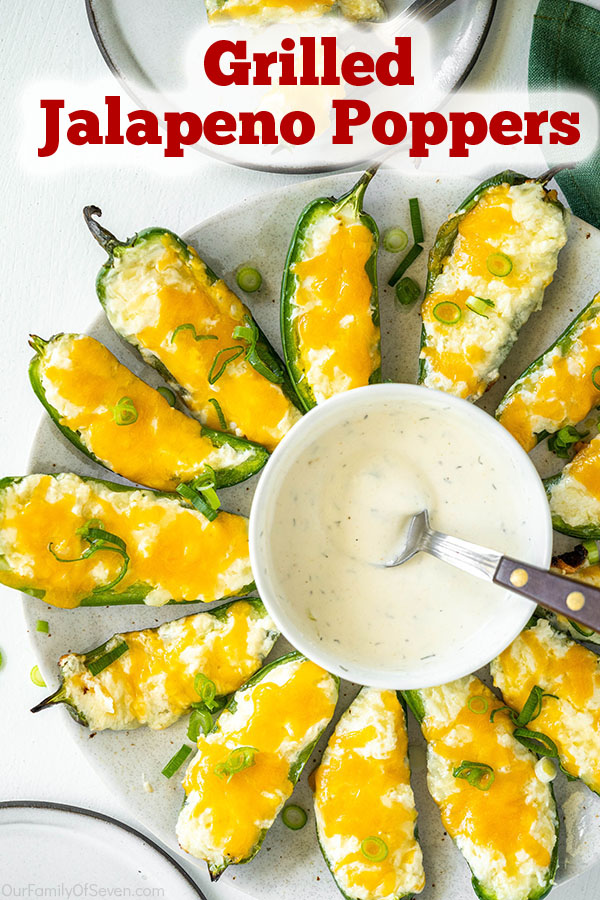 However you serve these things up, I know they're going to be a big hit! This summer, you've just got to make them up for a big BBQ or a movie night. We loved these things and we're certain you will too- hope you enjoy it!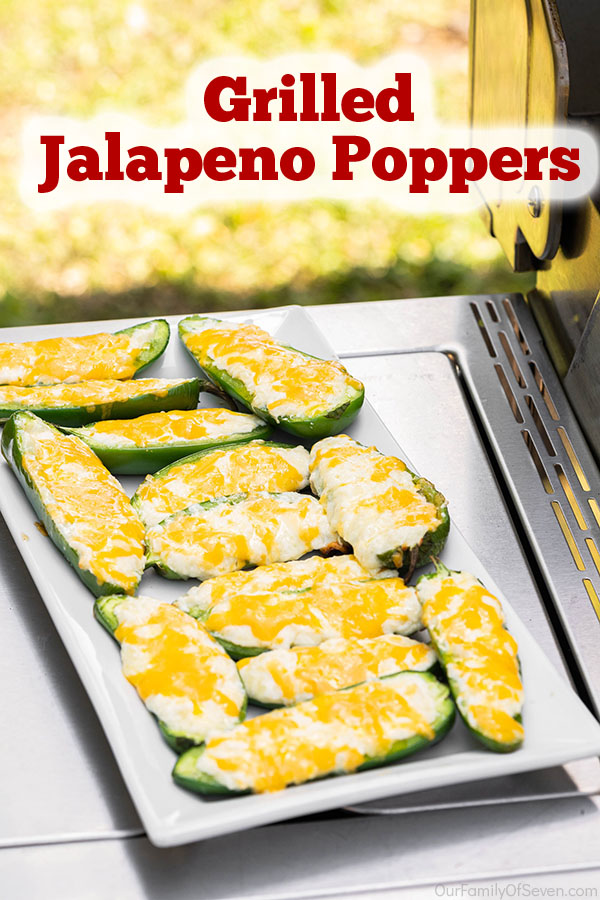 Ingredients for
Grilled Jalapeno Poppers
Jalapenos

– Try to get ones that are more medium or medium-large-sized.

Cream Cheese

White Cheddar

Onion Powder

Garlic Powder

Yellow Cheddar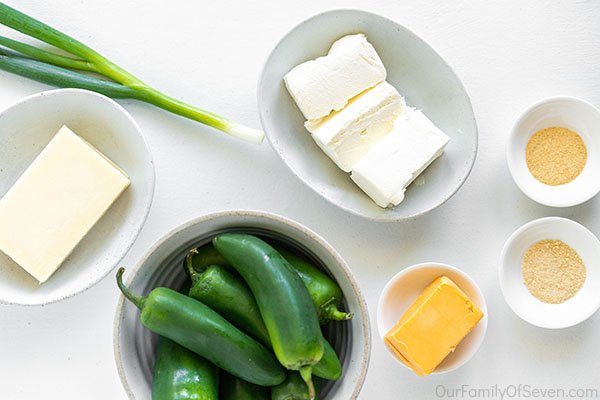 How to make Jalapeno Poppers
Making these Grilled Jalapeno Poppers is
really
easy-
just
remember to wash your hands after working with peppers
! With that out of the way, here's what you'll need to do:
Cut your peppers in half

before

scooping out their seeds

.

Mix up your cheese filling

and

fill your pepper halves with it

.

Grill your peppers over medium-high heat

until charred and your filling has melted before

garnishing

and

serving

.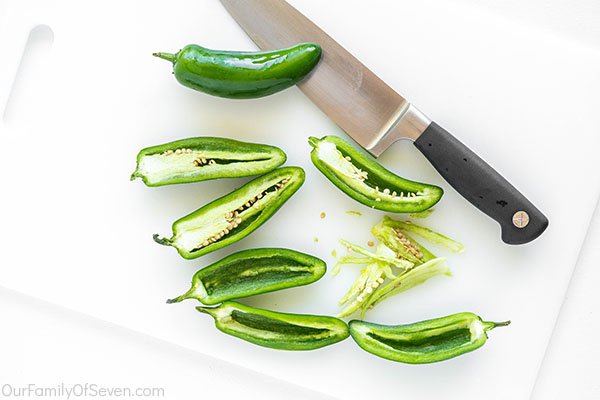 After halving and deseeding your peppers, you'll want to get all your other ingredients prepped. Shred your white cheddar…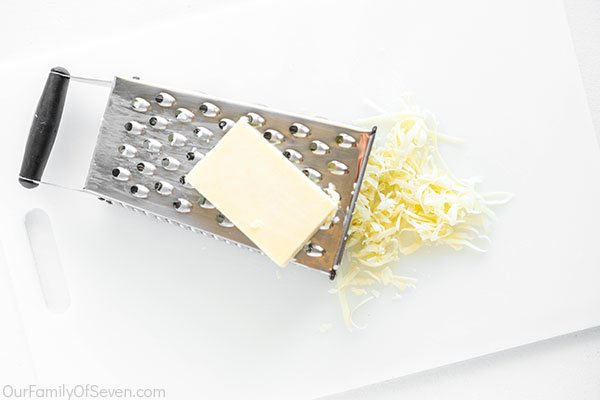 …And your yellow cheddar as well.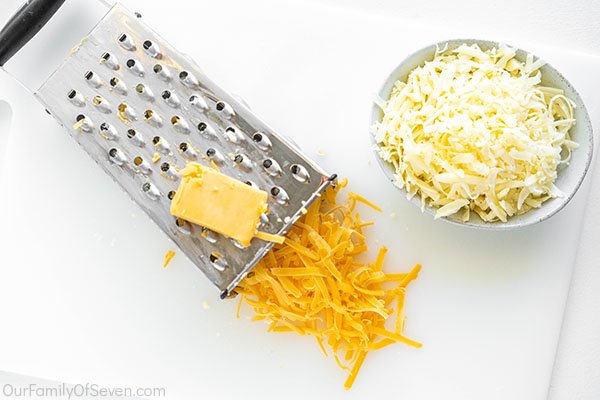 Finally, thinly slice your scallion.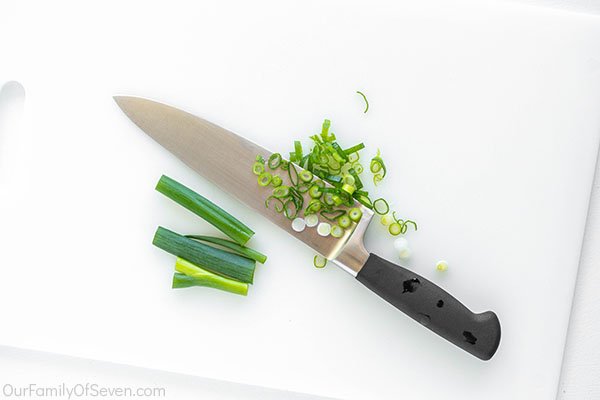 With that all done, we can start on the filling. Soften your cream cheese before dropping it into a mixing bowl.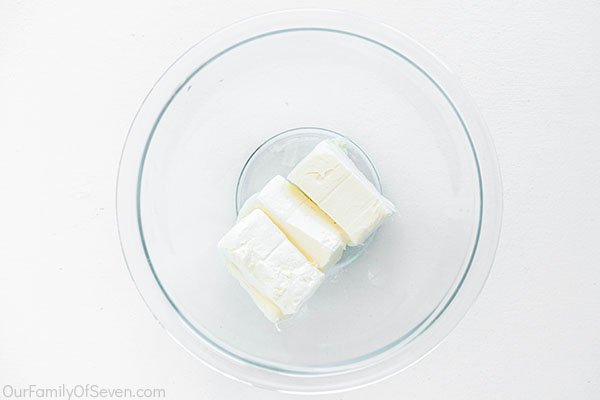 To make our Jalapeno Popper Filling, we're going to mix this with our white cheddar. Add it to the bowl.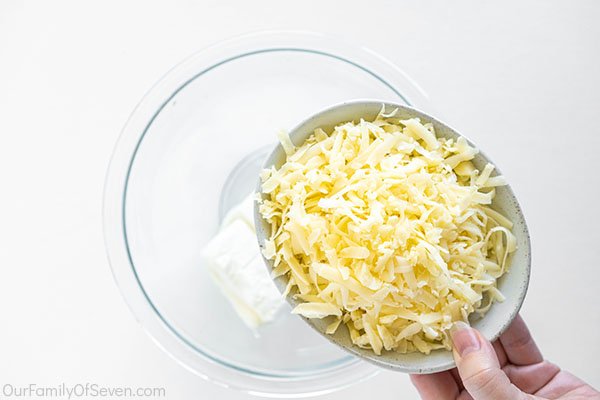 To add a bit of flavor, we're going to add in some garlic and onion powders as well.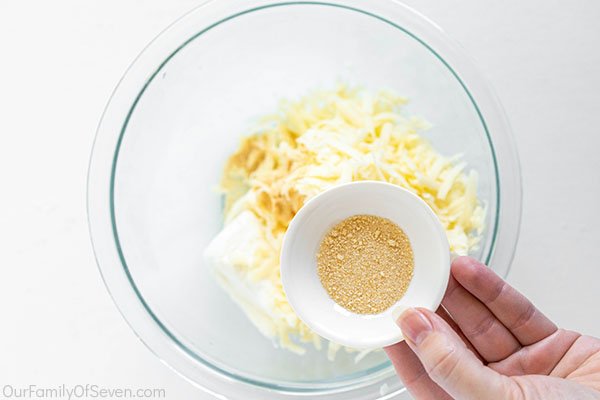 Give all those a good mixing until your popper filling starts coming together.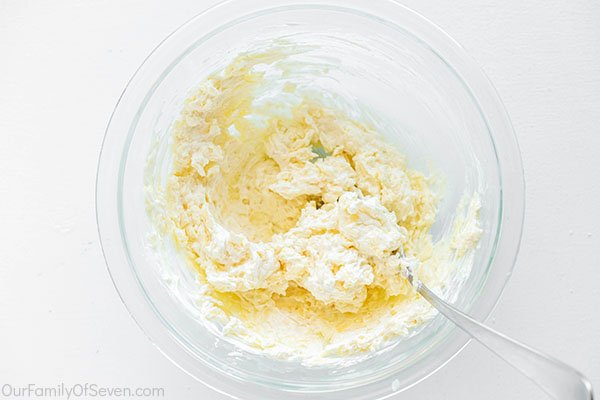 Once the cheese filling is mixed up, you can start spooning it into your pepper halves from earlier.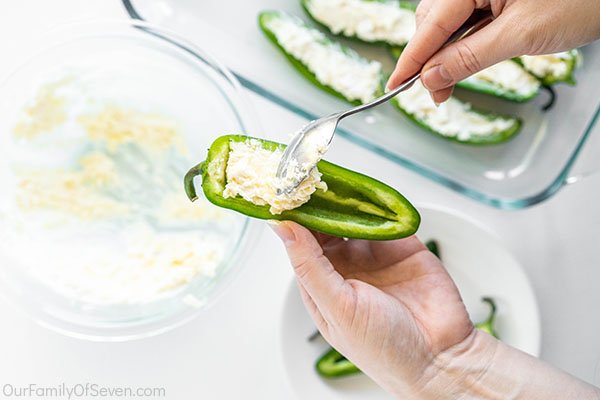 For a bit of extra color and extra cheesy flavor, sprinkle a bit of the yellow cheddar over each popper. Press lightly into the cheese mixture.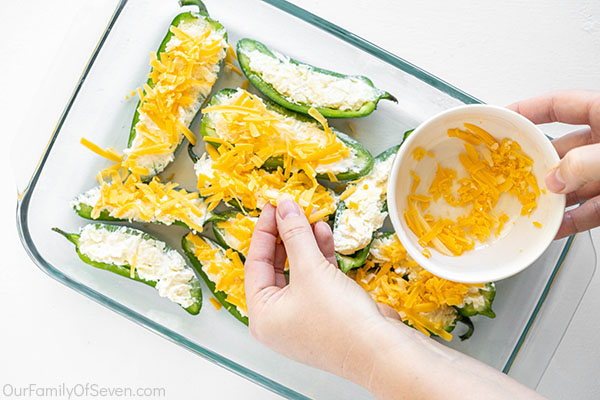 Now all that's left is to grill! Set your poppers on the grill over medium-high heat, cheese-side facing up. It'll take about 7-10 minutes for your peppers to get a nice char and your filling to melt.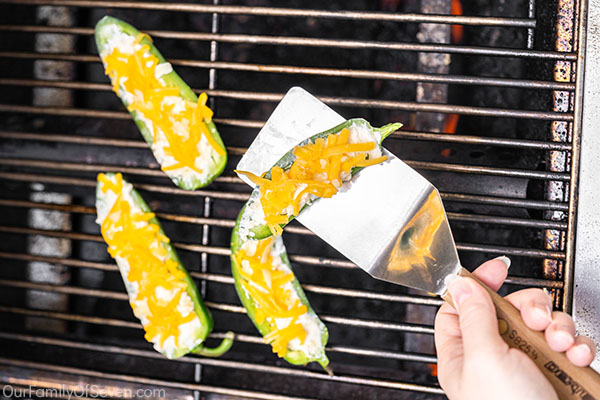 Once cooked to your liking, transfer to a serving platter and garnish with your sliced scallions. If you like, serve up with some ranch dressing and enjoy!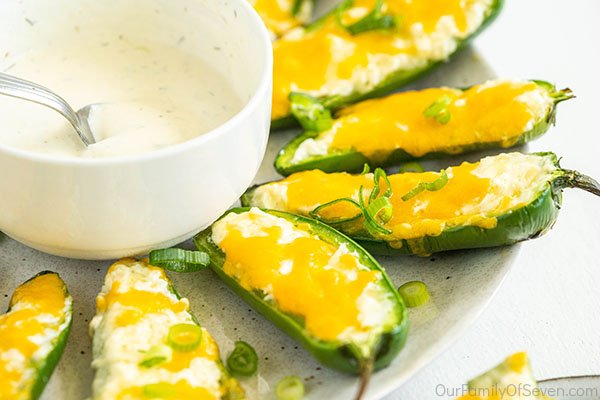 Can I make these ahead of time?
You can actually prep the cheese filling well in advance. Mix up the filling, cover it tightly in plastic wrap or transfer to an airtight container, and put in the fridge. It'll keep in the fridge for about 3-5 days. When you want to make your poppers, grab your filling, slice your peppers, fill them up, and get to grilling!
How long do they last in the fridge?
Your grilled Jalapeno Poppers should last up to 3 days in the fridge. Allow them to cool completely before moving to an airtight container or ziploc bag and putting them in the fridge. To reheat, pop in the microwave or the oven.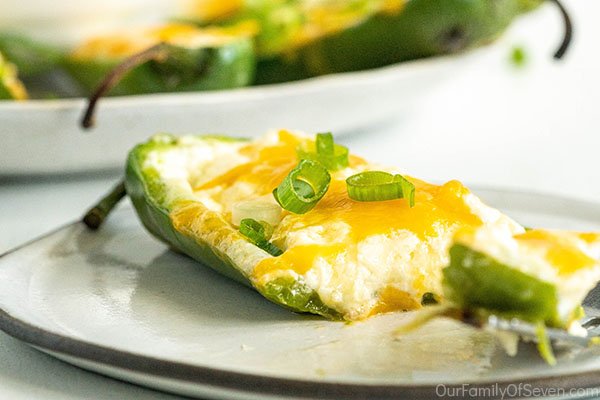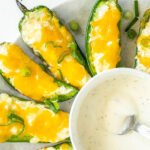 Print Recipe
Grilled Jalapeno Poppers
Grilled Jalapeno Poppers are a classic appetizer made with a creamy & cheesy filling. These are great for BBQs, parties, and game nights!
Ingredients
8

medium-large Jalapeno Peppers

washed

6

oz

Cream Cheese

slightly softened

4

oz

White Cheddar

shredded

1/2

tsp

Onion Powder

1/2

tsp

Garlic Powder

2

oz

Yellow Cheddar

shredded

1

Green Onion

thinly sliced (for garnish)
Instructions
Preheat a grill to medium-high.

Slice each jalapeno pepper in half lengthwise and scoop out the seeds.

Stir together the cream cheese, white cheddar, onion powder, and garlic powder in a large bowl.

Spoon the cream cheese mixture into the halved peppers.

Sprinkle the yellow cheddar on top of each, lightly pressing it into the cream cheese mixture.

Carefully place each pepper on the grill (cheese facing up), and grill until the pepper is lightly charred and the cheese is melted, about 7 to 10 minutes.

Transfer to a serving platter and sprinkle the green onion on top.
Notes
If desired, serve with Ranch dressing.