These DIY Teacher Appreciation Gift Ideas will be perfect for Teacher Appreciation week or end of the year teacher gifts. Teacher Appreciation week is May 4-8 for 2015. So, still plenty of time for you to whip up some of these great ideas.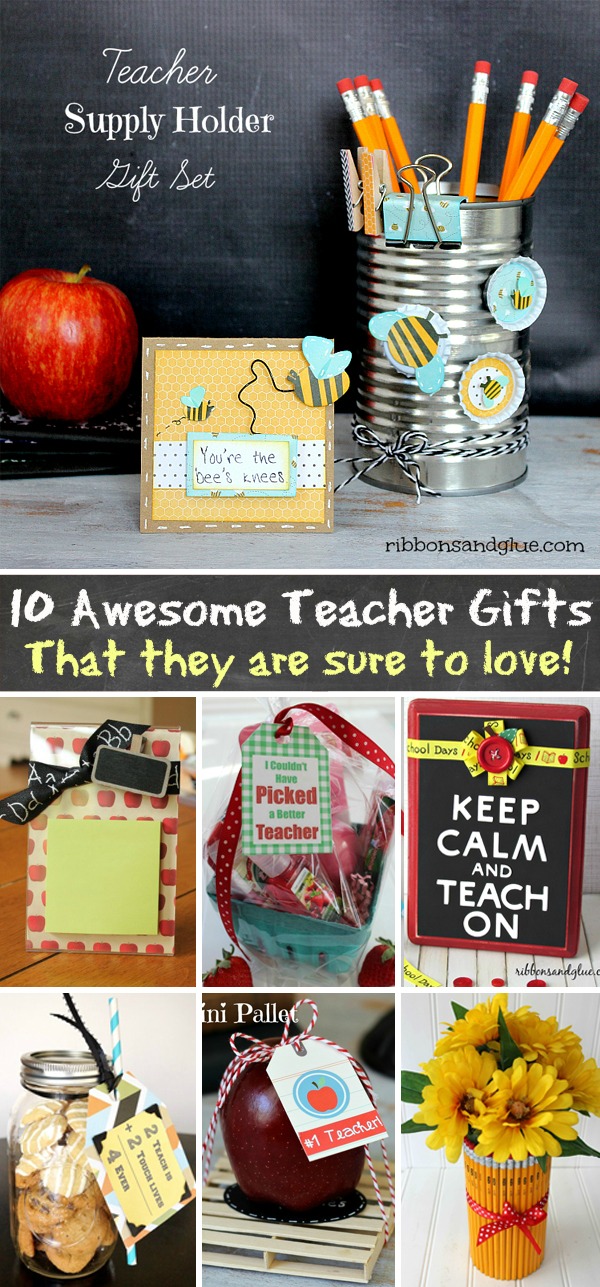 Since we have quite a few teachers to gift to each year, I usually will make some fun homemade gifts for the end of the year. Making our own special teacher gifts always saves us some $$'s. I like to think of unique gifts that I know the teachers will appreciate. We have a few of our gifts already set for gifting but still have a few more to make.
If you are looking to gift a special gift for your kids teachers, check out some of these great Teacher Gifts that they are sure to love.
Ribbons and Glue– Teacher Supply Holder and Bottle Cap Magnets
DIY Inspired– Cookie Mason Jar Teacher Appreciation Gift
One Creative Mommy – Teacher Savers with Free Printable
Ribbons and Glue – DIY Metal Clip Makeover
CincyShopper– DIY Pencil Vase teacher Appreciation Gift
DIY Inspired – Homemade Bath Salts
Ribbons and Glue– Keep Calm and Teach on Plaque
CincyShopper– Thanks for Making us Smarties Jar Teacher Gift with FREE Printable
Second Chance To Dream – Free Teacher Appreciation Gift Card Holders
Ribbons and Glue– Mini Pallet with Apple Teacher Appreciation Gift
OurFamily of Seven– Berry Basket Teacher Gift with FREE Printable
DIY Inspired – Roses Are Red Printable Teacher Poem
Family Fun Journal – Candle Teacher Gift
Mama of 3 Munchkins – DIY Pencil Holder
The Neighborhood Moms– Teacher Appreciation Gift Ideas with Printables