This Coconut Lime Foot Soak is great for getting your feet ready for sandal and flip-flop weather. Plus it could make for a great gift for Mother's Day which is right around the corner.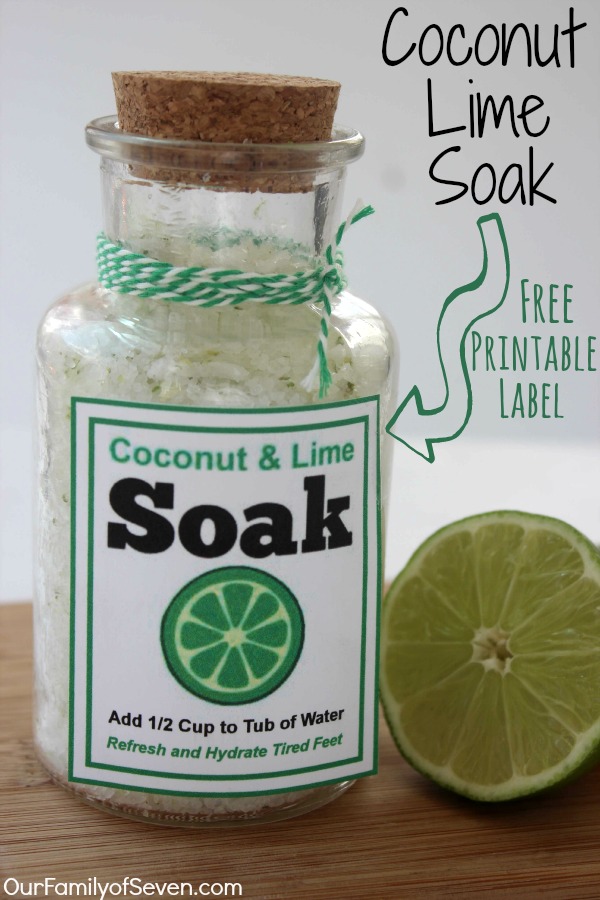 Coconut Lime Foot Soak
Winter has really put for a big beating on my poor feet. They have become super dry and super rough. Cierra is great about making us wonderful facial scrubs and moisturizers. She will quite often surprise me with an at home facial with natural concoctions she has made. I have to admit that most of the time they work marvelously and save me quite a bit of $$'s.
Last week, I had been complaining about needing a pedicure to get my feet ready for flip-flop weather. Within a few minutes time, she whipped up this awesome Coconut and Lime foot soak. She had planned to give the soak for a Mother's Day gift but she didn't want me spending the cash on a pedi when I could enjoy one at home. Smart Girl!
When I opened my jar of Foot Soak, the lime scent was amazing! The lime zest adds for an amazing aroma. The coconut oil is great for re-hydrated, the salts cure aches and pains, and the shredded coconut gives a great texture.  She created another perfect concoction.
If you are needing a super special gift for Mother's Day, this soak will be perfect. With just a few ingredients, a jar, the free printable label I have provided and you have a nice inexpensive DIY gift. Great for mother's, friends, teachers, etc.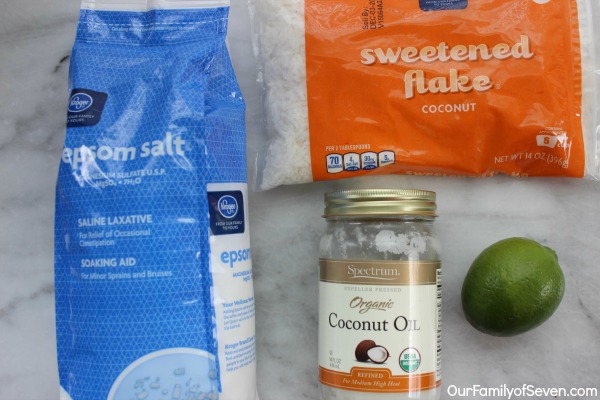 INGREDIENTS
2 cup Epsom Salts
1/4 cup Coconut Oil (heated to liquid)
2 tbsp Shredded Coconut
Zest of 1 Lime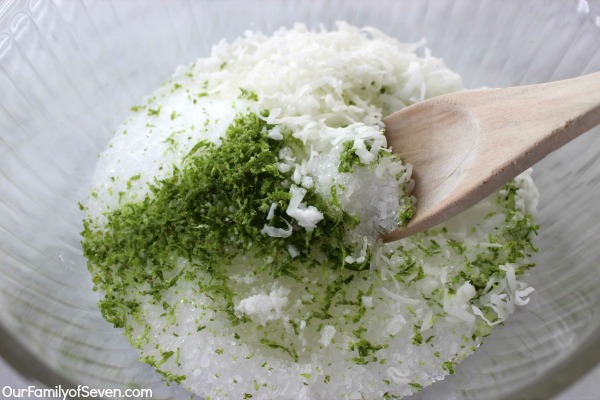 DIRECTIONS
Combine all ingredients and mix well.
Transfer to decorative jar, seal and attach label found here.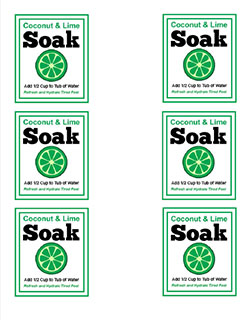 This Coconut Lime Soak left my feet soft, smooth and revitalized.  I made up a few additional jars to give to my friends for Mother's Day and one for a birthday gift. I like to give homemade gifts as often as possible. I know these soaks will be great.
Looking for other Gift Ideas? If so be sure to check out my 10 Mother's Day Gift Ideas post I shared this past weekend.